FEATURE ARTICLE
Paintball centre in Luton opens its doors to the paintball-mad public!
As the demand for new paintball venues across the UK increases, Delta Force Paintball has answered this call and is dedicated to giving the public exactly what they are looking for. After all, we don't want to leave potential players isolated from an awesome day out with family and friends.
That's why we are proud to be opening our latest venue on 19th October – the brand new Luton Paintball centre! Joining the esteemed company of the Watford and North West London paintball centres, players will experience paintballing the way it should be done; a professional manner, unique and unforgettable paintball game scenarios and most importantly of all, exhilarating action from start to finish.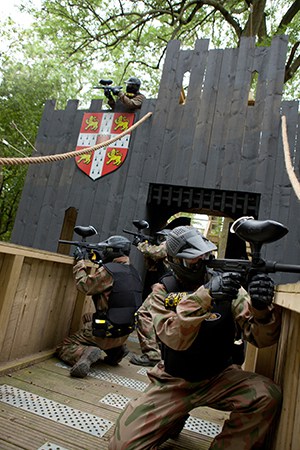 As soon as the doors open on the first day, visitors will have the chance to get involved in fast-paced action. Five epic paintball game zones – including a classic Western shoot-out, a World War II D-Day landing mission and the zombie-infested Dawn of the Dead – have already proved to be immensely popular among those who have visited our five star rated centres before, and a special sixth game zone is to feature soon. Featuring unique props and carefully constructed buildings, players can also make full use of our semi-automatic paintball guns and pyrotechnic equipment. We welcome players aged 10+ years, so sign up now and go nuts and unleash an uncompromising wave paintballs on your enemy!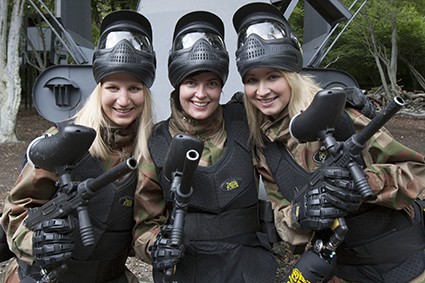 To book your day at Delta Force Paintball's newest venue in Luton, contact our friendly booking team on 0844 477 5115*today.