FEATURE ARTICLE
Delta Force opens new paintball centre in Adelaide!
The Adelaide paintball scene is set to be revolutionised with the opening of the new Delta Force paintball centre in Monarto, Adelaide on Saturday 24th November. Located just a short drive from the CBD, Delta Force Monarto is the 35th centre to join Delta Force's international list of premier paintball venues.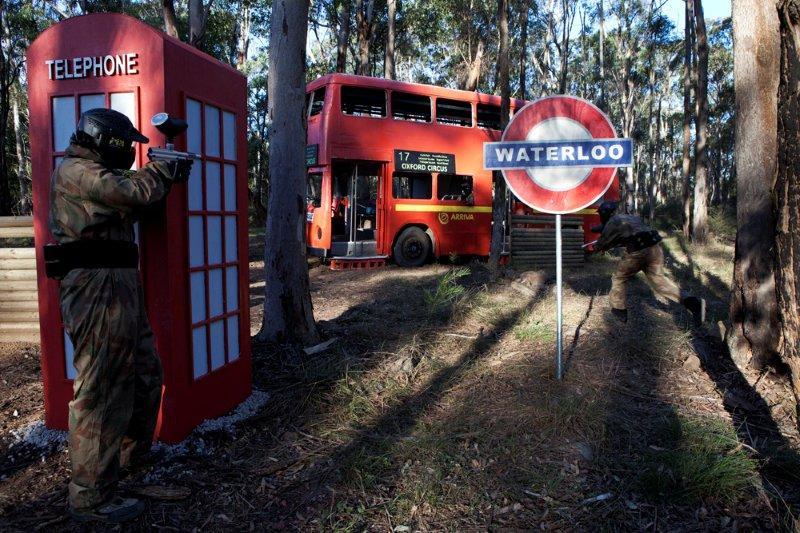 The Delta Force construction team has been working tirelessly to deliver the very best paintball game zones (or 'maps' to all of you Call of Duty fans out there!) and facilities that South Australia has to offer. Over recent weeks a select few lucky guests have had the opportunity to gain an advanced viewing of the centre, and initial feedback suggests that London After Apocalypse will be the most popular game zone at the centre. Boasting a double-decked bus shipped direct from the streets of London, the mission involves safely transporting your Prime Minister through the desolate, post-apocalyptic streets without being assassinated by insurgent forces. Perfect for birthday parties, Stag dos and corporate events, will you protect your Prime Minister or leave them to fend for themselves?
Delta Force Monarto will also launch with state of the art paintball equipment, including semi-automatic Inferno MK II paintball markers, full head protection goggles, custom-designed  body armour and full length camouflage combat suits with protective padded collars. Through this, you can enjoy your paintball experience in more comfort and safety than ever before.
Final places for the opening weekend are booking up quickly – visit www.adelaidepaintballing.com.au to book your event and secure your place in Australian paintball history.