FEATURE ARTICLE
Paintballing UK game zone in focus: A Bridge Too Far
September 17th, 1944. Allied forces have deployed huge numbers of paratroopers into the Netherlands, much further behind enemy lines than ever before, in the largest airborne operation to date codenamed Operation Market Garden. Your mission is to fight your way through the heavily defended enemy positions, seize control of the bridges that cross the river Maas and hold them until reinforcements arrive.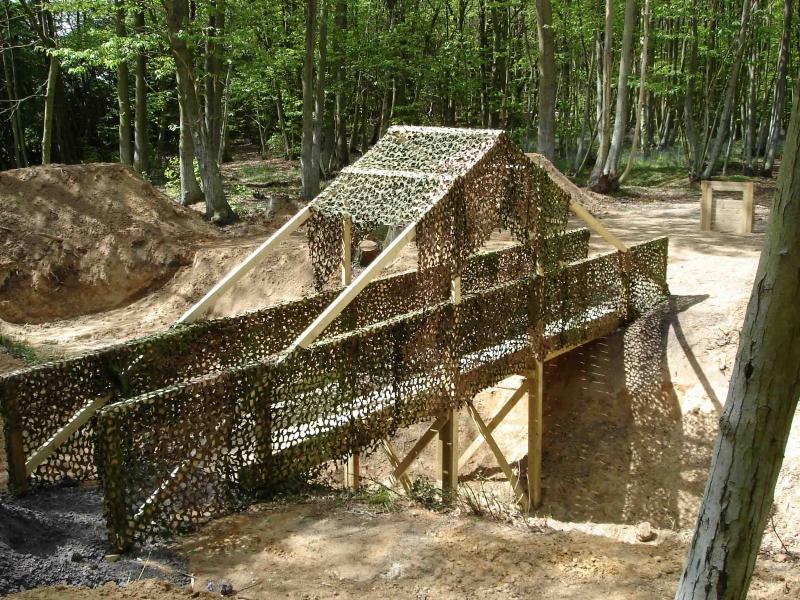 A Bridge Too Far is one signature Delta Force game zone that has been there almost since Delta Force began in 1989. Every 'A Bridge Too Far' game zone varies hugely from centre to centre, as they are designed around the field's surrounding natural terrain, but they tend to feature a number of fortified bridge crossings as well as a whole host of bunkers, dug outs and vehicles dotted around the game zone.
As 'A Bridge Too Far' varies greatly in design from centre to centre, a variety of game rules is usually played out. A variation of the 'Headquarters' game rules are usually played where both teams start at opposite ends of the field, equal distance apart from their objectives which are in this case the fortified bridges. For every bridge (or other strategically important structure) that the team captures and holds till the end of the game, they score four points. The game finishes when the ten minutes is up.

At Delta Force Paintball, we pride ourselves on offering our customers an amazing variety of game zones. Every year, we invest more money back into our facilities than any other paintball provider to bring our customers the best paintball experience money can buy at the most affordable prices.