FEATURE ARTICLE
Coming soon to Delta Force Surrey: YouTube stars Trent and Alex!
You read it right! YouTube legends Trent Owers and Alex Barnes are set to host a 'YouTubers vs. Fans' paintball day at our Surrey Paintball Centre in Cobham this Saturday.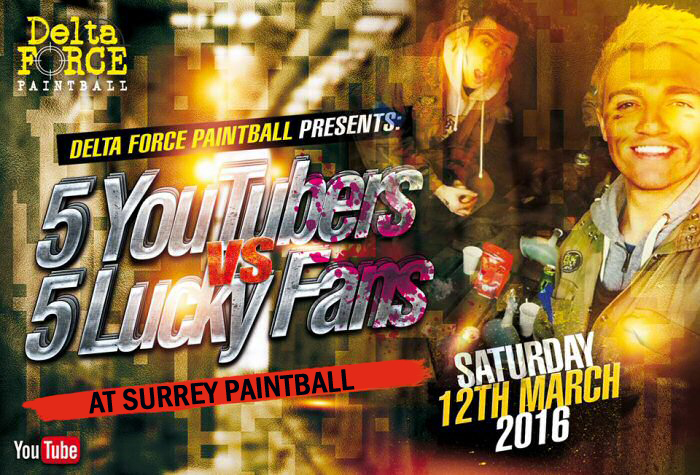 The popular vlogging duo will be joined by three fellow YouTube sensations (to be revealed on the day) as they battle against five of their most dedicated followers in Delta Force Surrey's Hollywood-inspired movie set game zones. The fans - specially selected by Trent on Twitter - will not only have a chance to exchange paintballs with the lads, but also pose for pictures and dine with the guys in basecamp!

It's not the first time Trent and Alex have donned Delta Force's camouflage combat suit. Back in November the pair took on our South West London Paintball Centre. Here are a couple of pics from the day: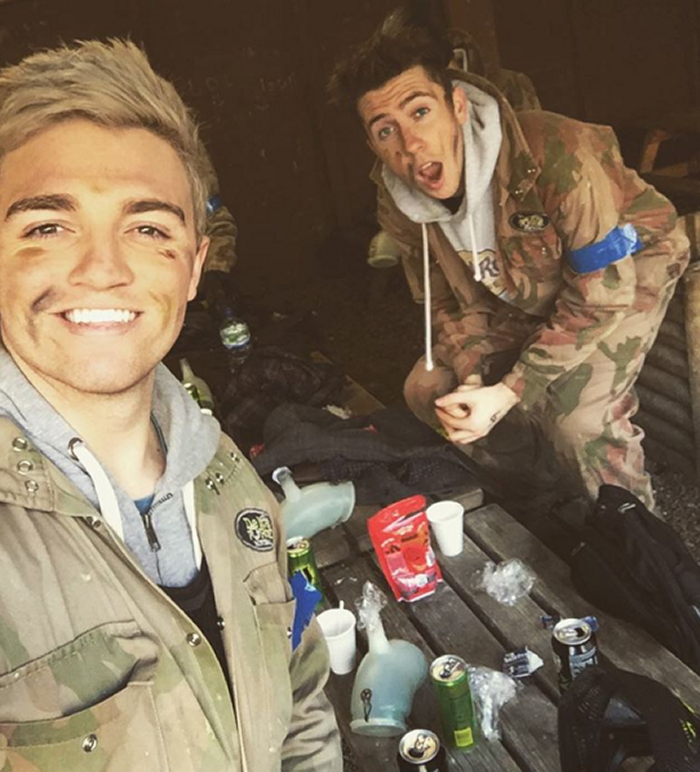 Make sure you keep an eye on our News page after the weekend to see who came out on top. Who's your money on? The YouTubers or the Fans? Tell us on Facebook!
About Surrey Paintball
Originally opened in 1989, the Surrey Paintball Centre is Delta Force's flagship location, meaning it's close to all our hearts! Conveniently located just off the M25 at Junction 10 near Cobham, the Surrey Paintball Centre is perfect for paintball players travelling from the surrounding areas of Guildford, Leatherhead and Woking.
Among the centre's Hollywood-inspired movie set game zones is London Apocalypse - an intense scenario where players must strive to save the American President from lawless assassins. Will you take cover in an iconic London bus or head straight for the British Embassy? The world is counting on you...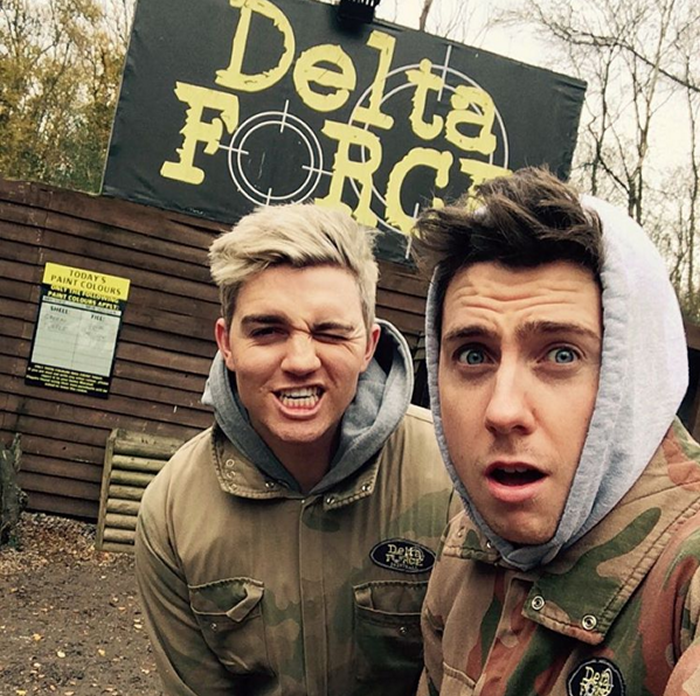 Naturally this centre is sprinkled with legendary props, including two helicopters sourced directly from the sets of Tom Cruise blockbuster Edge of Tomorrow and popular BBC drama series Silent Witness. If that's not enough, the Surrey Paintball Centre has played host to several A-list celebrities, including actress and supermodel Cara Delevingne and celebrity chef Gordon Ramsay!
Book a Delta Force Paintball centre now
Booking the Surrey Paintball Centre or any of our other 30+ locations couldn't be easier. Simply give our friendly event coordinators a call on 0844 477 5115* today. Alternatively you can contact us to request a callback at a more convenient time. We look forward to seeing you soon!