FEATURE ARTICLE
Billie Piper shoots Jack Whitehall on TV
The most recent episode of the SKY One hit TV show A League of Their Own which is hosted by funny man James Corden featured a paintball skit to test the sharp shooting skills of Billie Piper. The English actress is well known for her early music career and most recently starring in the popular TV shows Doctor Who and Secret Diaries of a Call Girl. In this episode of A League of Their Own Billie was given the task to shoot a moving target with a fully loaded paintball gun. The moving target in this case happened to be British comedian Jack Whitehall.
After a few practise shots getting to grips with how the Delta Force replica M16 machine gun worked, the adrenalin kicked in and Billie let rip, covering Jack with paintballs much to the delight of the audience and guest panellists Andrew 'Freddy' Flintoff, Jamie Redknapp and Manchester City premiership-winning captain Vincent Kompany. The episode was filmed earlier this year in controlled conditions at the BBC studio. Jack Whitehall was kitted out in full Delta Force safety equipment including full head protection goggles, body armour and protective overalls with a padded collar.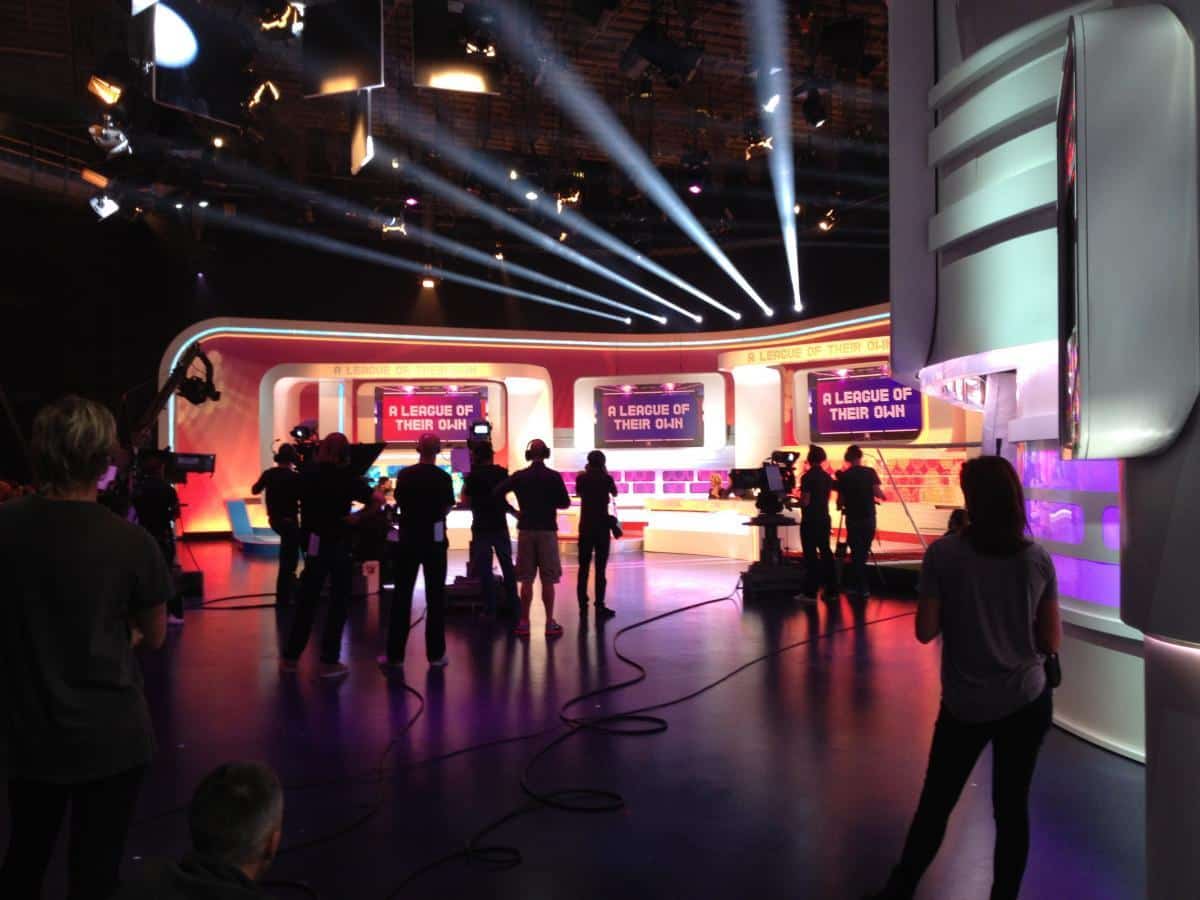 Delta Force has featured in a number of television shows and advertisements this year for various large organisations including EastEnders, KFC, Peep Show and Celebrity Wedding Planner. Delta Force really is the number one paintball provider that everyone in TV goes to! If you'd like to experience world class paintball equipment and facilities for your stag party, corporate team building event or fun day out with friends, choose the number one paintball provider and call our booking office on 0844 477 5050.