FEATURE ARTICLE
Paintball in the Olympic games – place your vote
Paintball in the Olympic games - place your vote
There are a lot of profound questions that are thrown about the Delta Force office in between bookings and phone calls. Like for instance, "When's the next tea break?", "Who ate the last Malteser?" and "Is it Friday afternoon yet?" And there's the other big question that's been on everyone's lips recently considering the time of the year, which is "why on Earth isn't paintball in the Olympics?"
Come on; think about the other sports that already make up the Olympic repertoire: weightlifting; curling; trampolining, and synchronised swimming (!!)... We believe that surely there's also room for a couple dozen of people firing paintballs at each other.
The setting wouldn't be a problem – vast stadium grounds are what sup air fields were made for. All you need do is inflate the obstacles in a matter of minutes, bring the players into the field and from there it's game on! Plus, while paintball is already a competitive sport in itself, imagine what national pride could do to up the stakes – can you picture how dramatic a match would be between France and the UK, considering our history? We get goose bumps at the mere thought of such a glorious spectacle, especially in HD slow motion replay!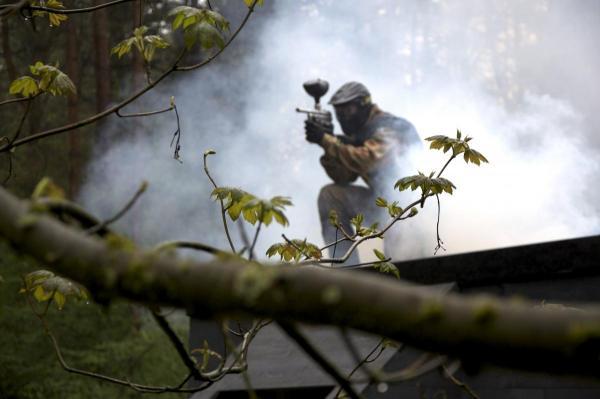 But what are your thoughts on the matter? Should paintball be in the next Olympic Games? Who knows, if we get enough votes in we might just be able to sway Brazil in time for the 2016 ceremony. And if we do, the world will need paintball players. Young, skilled and very enthusiastic paintball players. Happen to know some, by any chance? Now it the time to get some practice in!