FEATURE ARTICLE
Man stranded at Paintball Centre hunting Pokemon
What are you doing this summer? Going to the park with the kids? Going on holiday? Or have you joined the Pokemon Go frenzy? On Friday 22nd July 2016 the Emergency Services were called to a Delta Force Paintball in Kent as John Smith** was trapped!
John Smith** and his 6 year old son decided to go for drive on Thursday afternoon in search of rare Pokemon, spotting signs of one at our Kent paintballing centre they abandoned their car by Delta Force Paintball's entrance and headed in to the forest. Late in the evening John** and his son returned to the entrance to collect their car and quickly realised that they were stuck for the night, John** and his young son decided to make the best of the situation and spent the night firing Pokeballs in the woods.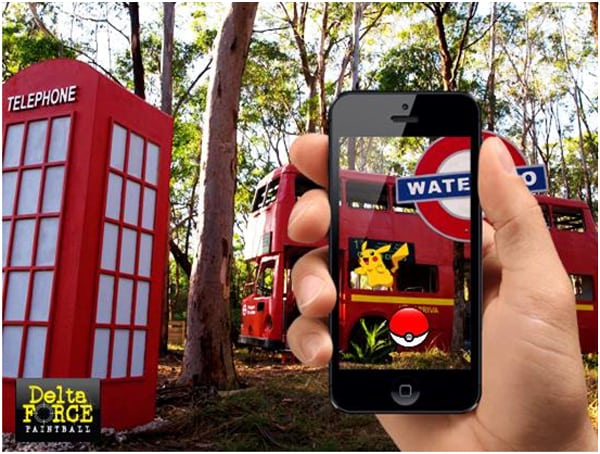 Once John** had caught 'em all on Friday morning he got in touch with our Paintball Manager Ralph, who made arrangements for John and his son to get out and get some breakfast. Ralph has spoken to John** since and John** has thanked the team at Delta Force Paintball for helping him add to his Pokedex.
Since the launch of Pokemon Go in the UK in July 2016 several of Delta Force Paintball's paintball centres across the UK have been turned in to Pokestops, attracting both common & rare Pokemon as well as Pokemon collectors like John**. Delta Force Paintball has also contacted Pokemon Go to see if some of our paintballing centres can be turned in to Pokemon Gyms too!
If you want to spend an action packed day catching Pokemon and paintballing whilst you wait for the Pokemon to come to you, call our friendly events team on 0844 477 5115*, or book online but please don't be like John** let us know you're coming so you don't have to spend the night!
** John is not the name of person in this story.