FEATURE ARTICLE
Hungover paintball – it's not a barrel of laughs
If you've been following the news recently, you may have heard about the barrel incident at one of our UK Paintball Centres.
Elliot Oaten and friends recently visited our Plymouth Paintball Centre as part of a 21st birthday celebration. Such events are normally a happy time when friends come together and enjoy a great day of paintball. Unfortunately, Elliot was still hungover after a night out on the town and his coordination on the day may have been a little off...
Now, over the years, we've witnessed some pretty interesting tactics at Delta Force Paintball. However, watching a man single-handedly take on a steel barrel with his face was definitely a first for us.
Warning: This video contains language that some viewers may find offensive. Also those of a squeamish disposition may want to avoid clicking play:

Thankfully after a trip to the A&E at Derriford Hospital, Elliot was discharged without serious injury - despite clearly taking a hard knock during the impact.
One of Elliot's friends was kind enough to capture the whole incident using a GoPro head cam and later uploaded the footage to YouTube for the whole world to see.
Elliot's concerned friend Calum Coles had this to say:
"Just a nice little warning for anybody who thinks going paintballing hungover is a good idea.This was at Sparkwell Delta Force, the team there were super helpful after the incident, and Elliot is fine now."
He then added:
"It was a peaceful paintballing 21st for my friend, until Elliot decided he wanted all the attention. This was our first game, and Elliot wasn't even able to shoot a single paintball. He went to A&E and he's fine now. So laugh it all up."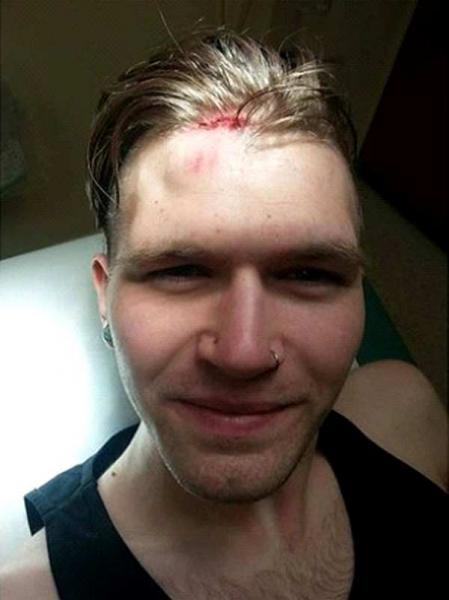 Here at Delta Force Paintball safety is always taken extremely seriously. If Elliot had not been wearing our full head safety goggles he may have sustained serious injuries.
Thankfully Elliot escaped the incident with his sense of humour intact and was able to see the funny side afterwards - what a great sport!
Elliot if you are reading this, we would love to offer you and a friend a free pass to play with Delta Force Paintball again. It's only fair since you didn't even get to play! Also, we won't charge you for the damage to the barrel...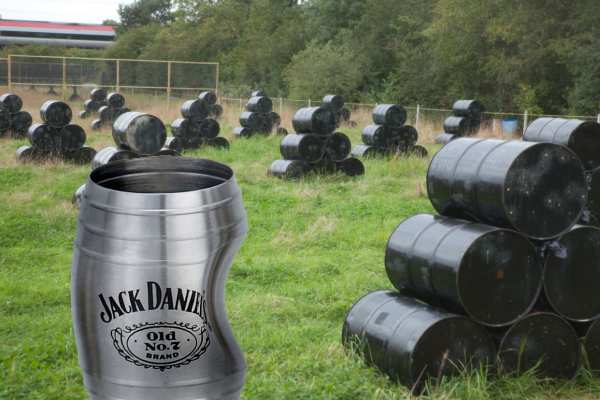 In future we recommend the following hangover cure for anyone choosing to play paintball after a heavy night on the town.
Ingredients:
Two headache tablets
One large glass of water
One large bacon sandwich
1 sofa
1 DVD box-set
Preperation:
Prepare on the day after your night out, and avoid playing paintball that day. Also, avoid barrels. ALWAYS avoid the barrels...
Method:
First take the headache tablets using the glass of water. Next, devour the bacon sandwich like a savage. Finally, enjoy a day of rest on the sofa watching your favourite DVD box-set.
Do you have any photos or videos of your day at Delta Force Paintball?
If so get in touch with us via fbphotos@5gbmf.hosts.cx along with some details of your photos/footage. If we like what you send in we may feature it here or on our social media websites. Thanks!