FEATURE ARTICLE
Hot-pants – yes or no?
The recent spell of hot weather here in the UK got two Delta Force cashiers in trouble with the top brass over a breach of DF's strict uniform code for staff working at its paintball centres. The code requires all personnel (even those not going out on to the game zones) to wear long black trousers.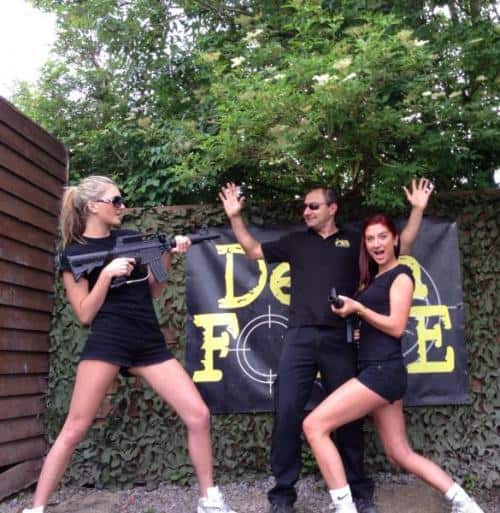 Alex and Hannah, two cashiers at Delta Force Paintball Surrey, wanted to keep cool as well top up their tans between stints in the office, so they've been coming to work in hot-pants.
Strictly speaking this is against the rules, but when Billy the Centre Manager attempted to put his foot down and ban hot-pants, the girls turned on him and forced him, at gunpoint, to allow them to keep 'em. Billy had no choice but to give-in to their demands and allow the hot-pants breach to continue. At least that's his story.
What's your view on this on? Hot pants for cashiers? Yes or no? To register your vote please check-out the Facebook survey.
Book your day out now by visiting the paintball booking page or calling our events team 24 hours a day, 7 days a week on 0844 477 5115*.