FEATURE ARTICLE
Game Zone Review– Operation Desert Storm
Delta Force Paintball is renowned for creating world-class paintball games zones, and our Operation Desert Storm mission scenario doesn't disappoint. For fans of video games and tactical planning, this game zone delivers on all fronts. This game zone is based on a training facility that recreates a modern-day Middle Eastern warzone, with a network of streets lines with abandoned shops and restaurants. A convoy of six armour-plated vehicles carrying the President has been ambushed midway between the hotel and the heavily guarded embassy. Your task is to protect the President at all costs as you escort him to safety.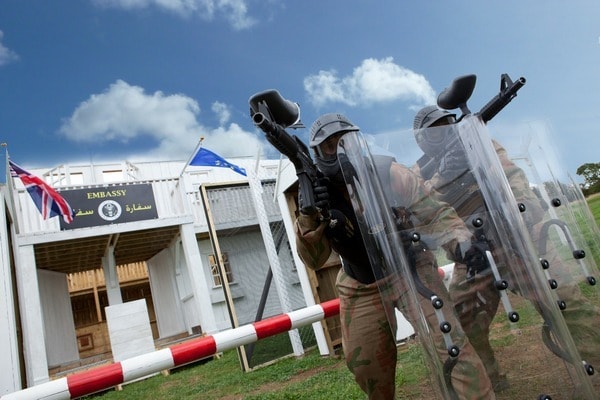 This mission requires seamless communication amongst teammates in order to successfully extract the President. The defending team should be on alert at all times as the shops surrounding the streets have strategically placed sniper points where the attacking team will surely be hiding and waiting for the opportune moment to take out the target and win the game.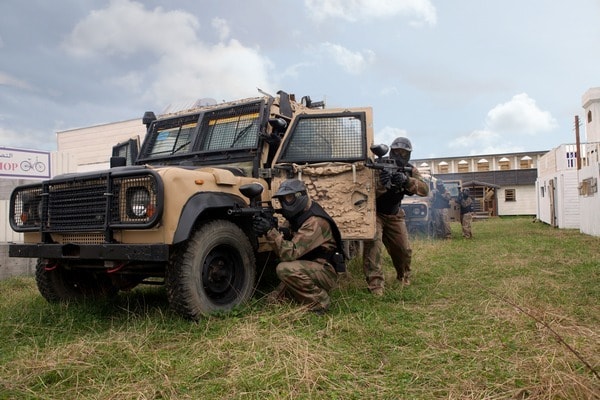 This game zone is one of the main maps on offer at the Coventry Paintball Centre, and another version of this game is currently available at the Sheffield Paintball Centre. Both these paintball centres cater for players aged 10+ years and offer full day experiences, no matter what the occasion. If you're looking for ways to get your kids off the couch and into the great outdoors and experiencing the real-life video game action, then look no further than a day of non-stop adventure at Delta Force Paintball.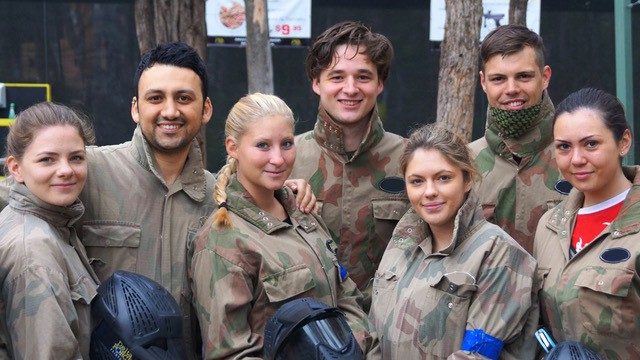 Our paintball game zones are also for big kids too, with many stag and hen parties and corporate events taking place all year round. We have extensive experience delivering action-packed adventures for both novices and paintball enthusiasts alike. Our trained marshalling staff are on hand throughout the event and can even provide you with key tips and tricks to help you secure a victory on the battlefield. To book your day out at Delta Force Paintball call us 24/7 on 0844 477 5115* or you can request a call back and an event coordinator will contact you with further information about our paintballing days out.