FEATURE ARTICLE
Game Zone In Focus – Speedball
The man in black fled across the desert and the gunslinger followed…
That's you, the gunslinger. Striding across the barren land leading a mob of hardened mercenaries across the plains.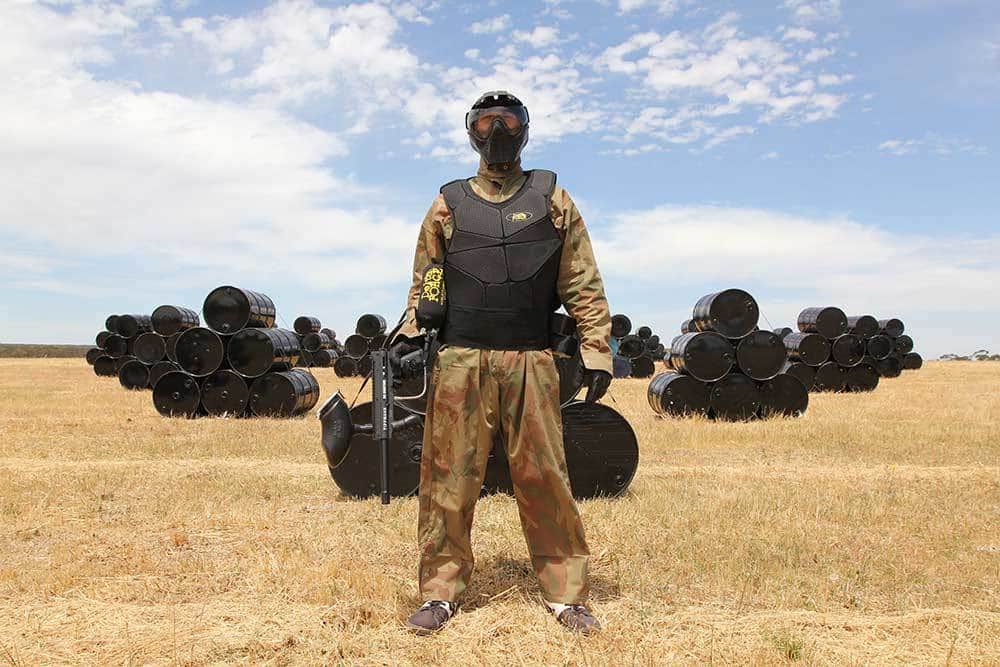 You discover a fuel depot, perhaps the only fuel depot left. Only to realise the place is surrounded with a series of assassins, itchy trigger fingers at the ready and aching for thetarget practice. Your objective is to eliminate these assassins and gain control of the depot, however the man in black has plans for you.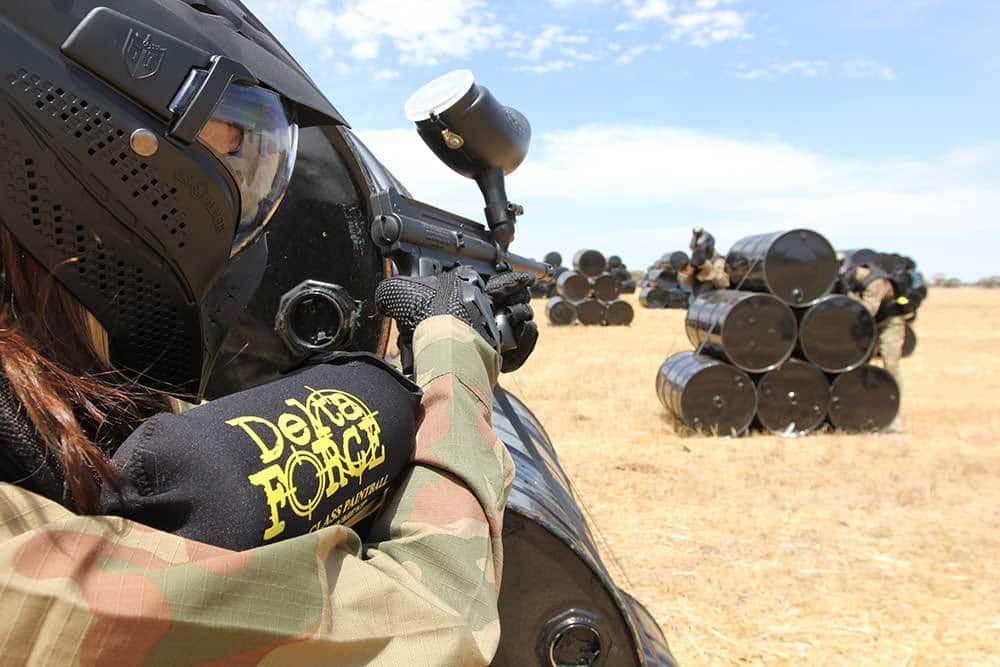 The Speedball game zone is fast, fierce and a Delta Force Paintball favourite. With its vast open space and very little cover, it requires players to think on their feet at speed. Our advice is to keep low, gauge your terrain and let the cowboys take the hit before moving in.
Whilst both Idris Elba and Matthew McConaughey may look pretty badass in their western attire for The Dark Tower, we recommend leaving the pointy boots behind and sporting solid footwear with ankle support and deep-tread rubber soles to handle the varying terrain when you visit a Delta Force Paintball centre in the UK for a full day experience.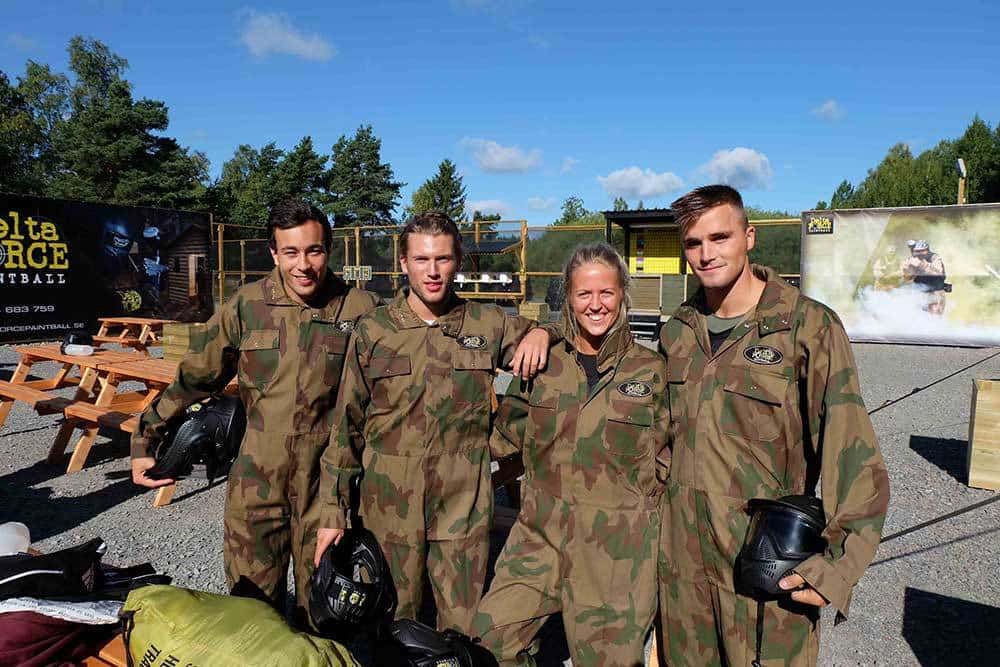 And you can't call yourself a gunslinger without carrying the right guns. Luckily our 0.68 calibre semi-automatic paintball gun is the latest in technology and its quick action firepower allows you to be the ultimate marksman. For the ultimate sniper effect you can hire an upgrade gun on the day of your event – a replica M16 paintballing gun. This allows you to get the edge over the opposition with it's built-in sight and longer barrel – perfect for long-range shooting and picking off the enemy from a distance.
Remember - nobody likes to be in a shootout empty handed, so make sure you stock up with our high-grade paintballs available to buy on the day at our UK paintball centres. And for those of you looking for a real cinematic standoff, players over 18 can also make use of paintball grenades to eliminate the enemy.
No one will want to draw with you after putting these tips into practice. So if you're inspired to test out your gun-slinging skills at any one of our 35 UK paintball centres, contact an event coordinator on 0844 477 5115* for more information on our game zones or secure your adventure using our online booking form.