FEATURE ARTICLE
Festive Fun for Kids
The festive seson is upon us and what better way to get the kids out and about than with a new and exciting activity that they haven't tried before? Delta Force Paintball is a great way to get children out in the fresh air and learning in a new and unique environment. As well as being fun and thrilling to play with friends and family, it is a wonderful way to develop and further skills of team work, communication and focus. Plus it is fun and educational too - now that's a bonus!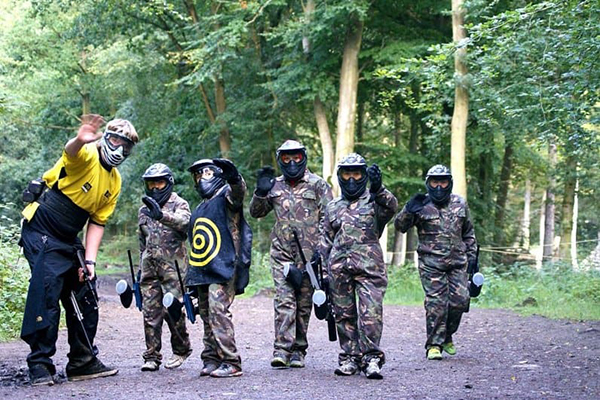 Delta Force Paintball is a reputable paintball provider and with 34 paintballing centres strategically located all around the UK, there is always a centre in close proximity to you. With dozens of specially designed game zones packed with state-of-the-art set design that focuses on specific mission scenarios, your child will be transported to a new environment and sense of fun they have never experienced before. Dodge zombies one moment, hide for cover in a big London bus the next, or collect dinosaur eggs from a sealed enclosure; each game zone is planned to create an incredible paintballing adventure for children and adults alike. Take a look at the variety of game zones we have on offer by clicking here.
Safety is our priority here at Delta Force Paintball and with our highly trained marshals safeguarding your child throughout the event; it clearly highlights how important each player's wellbeing is to us. We have the highest calibre of safety equipment and our full head protection goggles, body armour and protective collars ensure comfort and safety for all players. At all national Delta Force Paintball centres, the minimum age of play is 10 years old, however we also offer Mini Paintball which is ideal for 8-10 year olds as it is a low-impact style of paintball. All paintball events have been rated 5 stars for quality and safety by the K's Paintball Association meaning you can enjoy a stress-free day out.
To book a fun, safe and new activity for the family or to enquire for further information on our paintball parties for kids, please feel free to contact our Booking Office on 0844 477 5115* or book online by clicking here.