FEATURE ARTICLE
EastEnders film at Delta Force Paintball in Hemel Hempstead!
The BBC's popular soap opera EastEnders featured Delta Force paintball Hemel Hempstead in the episode aired on 9th July 2012. The day of filming took place earlier this year and our paintball centre in Hemel Hempstead was selected due to the iconic black hawk game zone featured at this centre.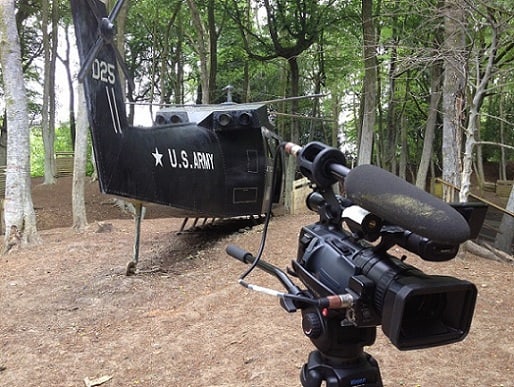 The storyline followed a surprise birthday party for Kim (Tameka Empson) which looked like it may have been the wrong choice for her and her perfectly manicured nails, but the paintball bug spread like wildfire and Kim was turned into a paintball warrior - just like so many players we see every week on the paintball field! There were a few creative liberties allowed (most noticeably the goggle lift!) but there's no need to stress – the scenes were filmed in a secure environment meaning the actors faced no risk.
Listen to the crew talk about the fun they had whilst filming – as well as them big up their flawless paintball skills!

If you would like to experience the movie-set quality game zones during a day of paintball at Delta Force, please call our friendly booking office on 0844 477 5050 0844 477 5050.