FEATURE ARTICLE
Delta Force Paintball Liverpool – defuse the missile!
Delta Force Paintball Liverpool is located in the north west of England in Cheshire in stunning woodlands; a beautiful location for any outdoor activity. The centre also offers a great variety of thrilling paintball game zones with Hollywood style props, including a brand new game scenario for customers to enjoy!
Defuse the Missile is an exciting new paintball game zone at the Delta Force Paintball centre near Liverpool. The game scenario involves Chechnyan rebels who have seized the launch codes of two nuclear missiles who plan to use them against the UK and USA and cause a global war. The United Nations are alarmed, international relations are revealing cracks and the media can't be kept from the terrifying truth any longer… But, Russian Intelligence has located the briefcase containing the codes somewhere in theChechnyanCaucasus Mountains,which is overrun with hostile rebels carrying guns... It's up to the elite Russian Spetsnaz to mount an attack against the nationalist H.Q, steal the codes and defuse the missile before it's too late…One question remains: do you think you're up to the job?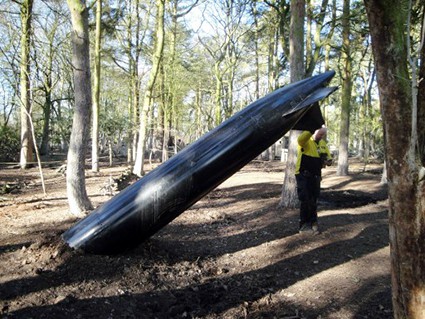 The Delta Force Paintball centre near Liverpool also offers game zones such as Command Post with military bunkers for players to take shelter in before they storm the oppostion, A Bridge Too Far where allied forces have sent a number of military parachutists into the Netherlands; Chemical Alley where your mission is to take over a heavily defended fuel depot; Mad Murphy's Jungle Attack which is set in the dark depths of a tropical forest; Viet Cong Village where numerousangry villagers reside and The Haunted Graveyard featuring an eerie graveyard with creepy tombstones for players to use as cover!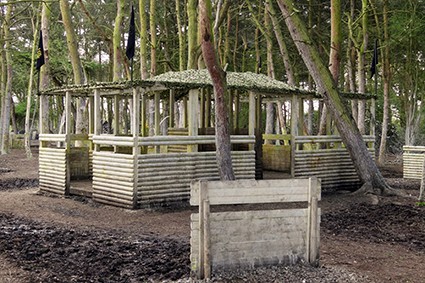 Each of our players are completely kitted out with our high spec safety protective equipment, from full head goggles with an anti-fog lens and combat suits with padded neck collars to full body armour. Our semi-automatic paintball guns are also of the highest standard, ensuring your time on the battlefield goes without a glitch.
To request more information about Delta Force Paintball near Liverpool or to organise a paintball experience day with us, call 0844 477 5115* and speak to one of our friendly advisors.