FEATURE ARTICLE
Cake + friends + paintball = a truly amazing birthday party
As much as we take pleasure in hosting crazy stag & hen parties and successful corporate paintballing events, nothing really compares to the sight of a group of children enjoying an amazing birthday party at a Delta Force centre.
That was the case at the Delta Force Paintball in Southampton, where one of our players celebrated his 11th birthday in grand style!
Briefed and suited up by 10am, the young players kicked off the games with a couple of rounds in the centre's Castle Wallenberg zone, where they got to show off their dormant marksman skills and an uncanny ability to move strategically between the fortress walls and turrets. Needless to say, our marshal was quite impressed!
The lunch break was one hell of a festive extravaganza, with a paintball birthday cake delivered to the birthday boy before being distributed among the rest of the players.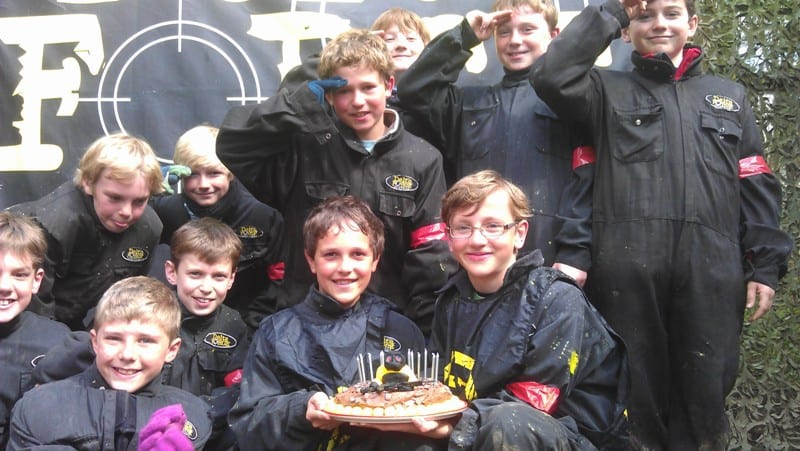 But it was the afternoon that proved to be the real showstopper, as the kids faced their deadliest challenge yet: the Terminator. Armed with his twin automatic rifles with laser markers, the hulking cyborg may have given the children a run for their money, but they sure didn't go down without a fight! After several foiled attempts at taking the sci-fi icon down, one of the diminutive action men managed to make the killing shot! Hooray!
The day ended with the standard awards ceremony and the unofficial ritual involving the proud comparison of paintball war stories – all in all a successful birthday party!