FEATURE ARTICLE
5 reasons why you should take your kids paintballing this half term!
So Autumn half term is in full swing and your kids have already laid siege to the sofa to play their latest video game for hours on end. Granted, they look like they're having fun, but it can't last forever, and what physical benefits are there from sitting cooped up inside all day anyway?
If you've been searching for affordable ways to keep your child entertained (while also keeping healthy), then look no further! The team at Delta Force Paintball are here to provide your kids with an action packed day at a paintballing location near you.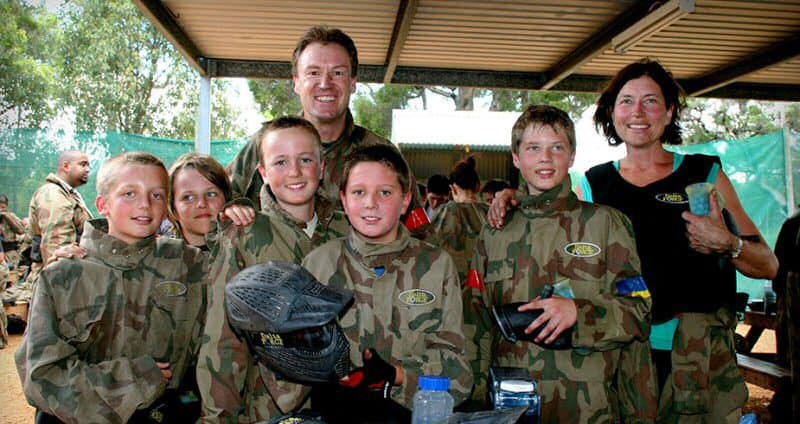 What we can offer...
1. Game Zones
Delta Force Paintball provides quality, unique, Hollywood inspired game zones, from some of the world's most famous movies and video games. And what's better than watching your favourite movie? Actually experiencing it! We have an epic, action packed selection of games zones, from Jungle Attack to Operation Desert Storm. How about London Apocalypse? Does your child have what it takes to save the American President?

2. First Class Safety
Parents often ask us how safe paintball is. Well, we can assure you, paintballing is no worse than playing a game of football. We provide the very best equipment to ensure your child has the safest experience possible, all while having fun of course! We use gelatine skinned paintballs that are designed to burst harmlessly on impact. All kids are covered head to toe in our state of the art combat suits and US spec goggles, complete with padded neck protection. Participants will also be safety briefed at beginning of the day and monitored throughout the day by our marvellous, first aid trained marshals!
3. A Full Day's Experience
Our paintball days run right through from 9.15am to 4pm. Your kids will take part in 12 games over 6 different game zones over the course of the day. We also have a basecamp where your loved ones will be able to store any valuables, eat lunch and take pictures in front of our iconic Hollywood props. How does taking a picture in front of the giant helicopter from Silent Witness sound? Or maybe a snap in front of the scud missile that appeared in the classic James Bond movie Tomorrow Never Dies!
4. Fresh air!
Sick of your kids communicating via WhatsApp or X-Box? Detach them from technology for the day and expose them to nature! There is no better way of playing paintball than being able to play with friends in the great outdoors. They can test their teamwork/friendship abilities to the max by playing on the same team or pitting their wits against each other.
5. Great value for money
Our kids paintball packages start from just £14.99 per person. This price includes entry, equipment hire and 100 paintballs. Please visit our Kids Paintball Prices page for more information!
Ready to give your kids the ultimate half term paintballing experience?
Booking with Delta Force Paintball couldn't be simpler! Just call one of our friendly event coordinators on 0844 477 5115* Alternatively you can visit our booking page to request a callback.