FEATURE ARTICLE
10 Stunning Places That Don't Have Paintballing But Should!
Conservationists, look away now. These idyllic paradises, cultural monuments and historical masterpieces may be impressive feats of nature and human endeavour, but we have seen the potential for another use – namely, as seriously kick-ass paintballing battlefields. This is nothing against the British Isles, but haven't you ever wondered what it might be like to engage the enemy in an actual jungle? How about a real-life deserted village with nothing but your teammates and your semi-automatic marker by your side?
We certainly have, hence this Top 10 run-down of what we believe are the locations with the most promise for hosting epic paintball shootouts! If you have any suggestions that you think should be included, be sure to add them in the comments.
10. Belchite, Zaragoza, Spain.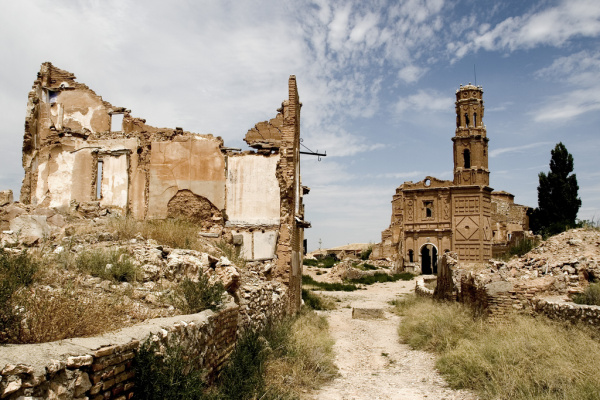 Got a spare few thousand quid handy? Spain is currently putting a number of their deserted villages up for sale, including this civil war-torn one in Zaragoza – some are actually free as long as the new owner promises to restore the crumbling remains. Paintball Village, anyone?
9. The Forbidden City, Beijing, China.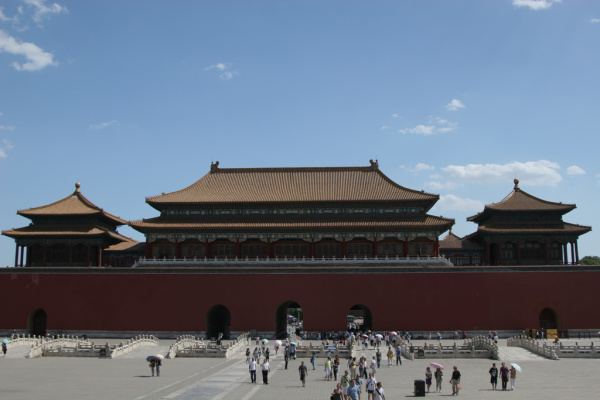 OK, so if a deserted village isn't big enough for you, how about a sprawling walled city covering a total of 720,0002 metres? The Forbidden City may be a UNESCO-listed World Heritage Site, but this isn't to say a lick of paint would do it any harm! It could take a whole day to even make contact with the enemy, so we would suggest bringing plenty of provisions and maybe a flare gun in case you get lost.
8. Alcatraz, San Francisco Bay, United States.
At one point one of the most heavily guarded locations in the world, this decommissioned prison is now unsurprisingly a busy tourist attraction. The multiple guard towers, intricate layout and isolated location meant that once you were inside, you weren't getting out. Sure, it may not be the prettiest to look at but as far as atmosphere goes it would be hard to be beat. We're thinking prison officers versus inmates in an escape scenario!
7. Corvin Castle, Hunedoara, Romania.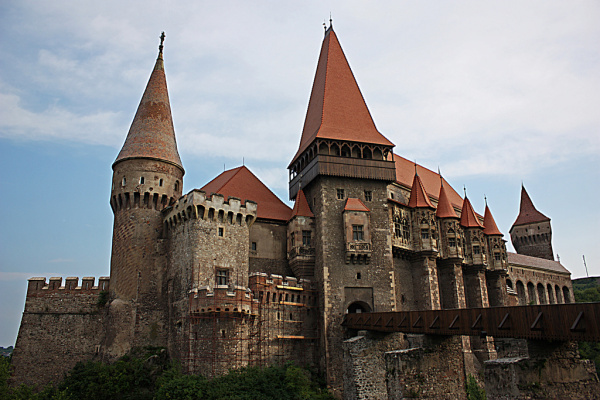 The birthplace of the 'siege and defend' format – castle, forts and ramparts were the hub of medieval towns and cities, towering over landscapes and striking fear into would-be attackers. If it had a moat; well, that would be an even bigger bonus! Let's just say we wouldn't want to be on the attacking team trying to take over Corvin Castle in creepy Transylvania – legend has it that Vlad the Impaler was held prisoner here…
6. Mount Bosami, Papa New Guinea.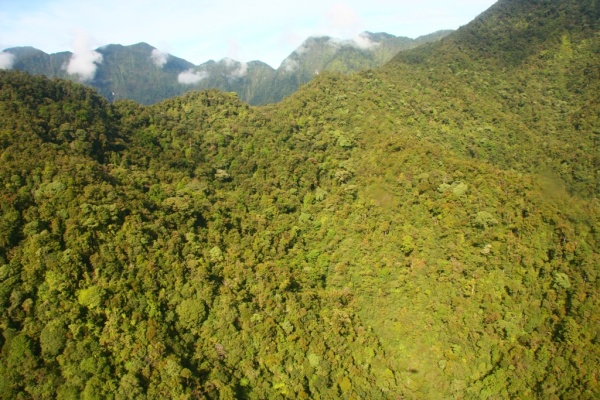 If paintballing in an extinct jungle volcano wasn't cool enough, the fact that entry and escape can only be obtained via helicopter means that no one can go home running when things get heated. Stick a flag in the middle and make it all-against-all and you have a real Hunger Games scenario on your hands!
5. Rarotonga, Cook Islands.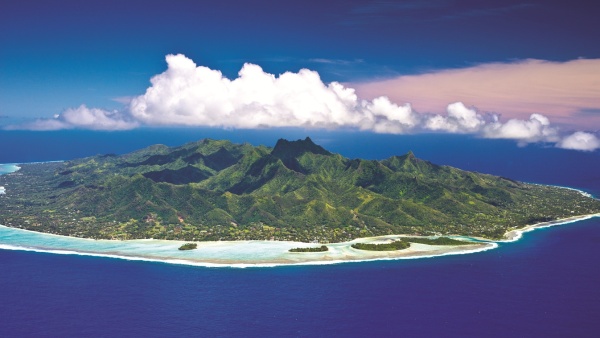 As far as natural battle zones go, you can't beat a bit of seclusion; similar to the extinct volcano and prison, fighting on an idyllic island in the Pacific ensures that the action is close and personal. It also means you can go all-out Robison Crusoe with innovative traps and guerrilla techniques - paintball grenade trip-wires would be our trap-of-choice!
4. Charles de Gaulle Aircraft Carrier, France.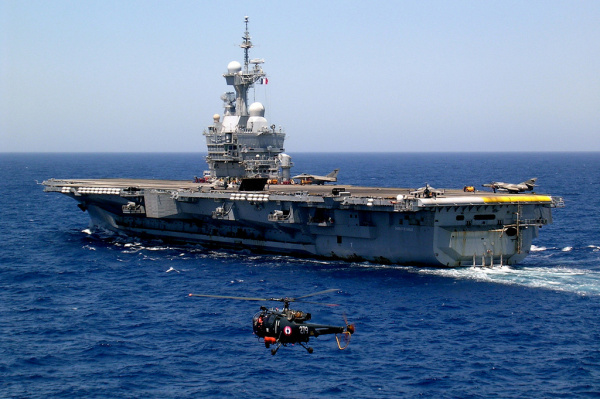 Having a military-themed arena that has multiple levels to explore, whilst combining open spaces with tight corridors, is quite simply a paintballing dream. With this in mind, an aircraft carrier game zone would certainly provide the necessary tension and epic drama required (remember the Frigate level on Nintendo's 'Goldeneye'?). There are many around the world currently in action, but we've sided with the French on this one.
3. Burj Khalifa, Dubai.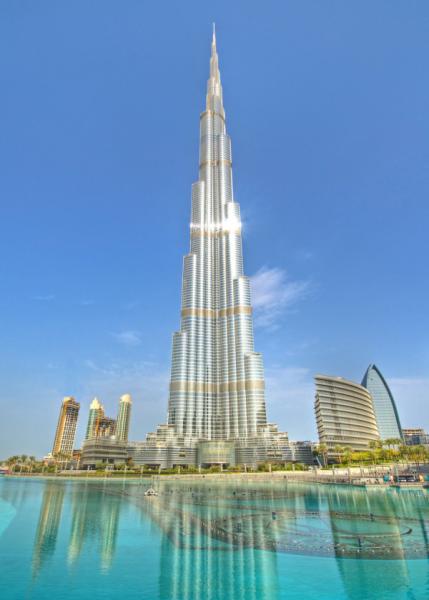 Picture Attribution: Colin Capelle <capelle79>
And the bronze medal goes to: the Burk Khalifa skyscaper in Dubai. Hear us out on this one; how about placing an MVP target in the Presidential suite at the very top of the 828-metre tall tower and having an attacking team attempt to fight their way past his or her security? It's a scenario that happens a lot in action movies, so why not in paintballing? It might have something to do with the post-match cleaning costs…
2. Karlstad, Sweden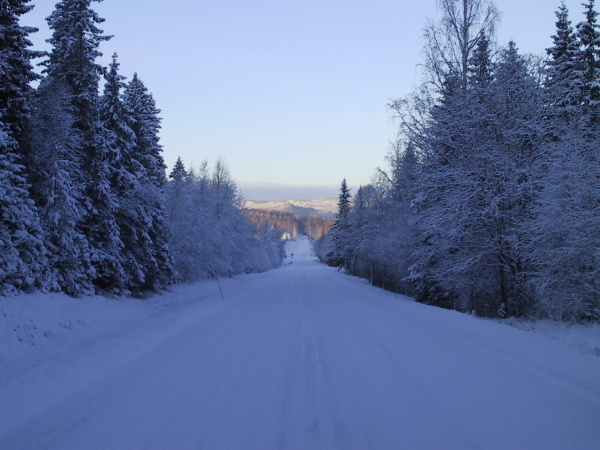 Winter may not provide prime paintballing conditions, but with stunning backgrounds and terrains that can quickly alternate from atmospheric woodland to exposed wilderness, we don't think anyone would miss out on the chance to try out the sport in a realistic warfare setting such as the mountainous forest region of Karlstad in Sweden. Maybe a variation of 'Hunt the General' would suit this harsh yet beautiful environment.
1. Maracanã Stadium, Rio de Janeiro, Brazil.
Imagine that the roar of thousands of fans cheering from the stands – a realistic target once, not if, paintball becomes an Olympic sport! – as one team pulls of a miracle of a maneurve to totally outwit the opponent. Whether tournament-style or scenario-based, an arena of this magnitude could support all forms of the sport, with Brazil's legendary party atmosphere creating an excitable buzz that competes with even the most extreme of sports. All of which is under the watchful gaze of the globally iconic 'Christo de Redentor' (Christ the Redeemer) statue. Majestic.