Three centres, massive paintball options – Delta Force Paintball St Albans
For paintballing in St Albans, we suggest the following paintball venues:
Delta Force Paintball North West London – a leading paintball centre in Hemel Hempstead providing non-stop paintball action on six exciting scenarios including a full scale replica Black Hawk helicopter on Black Hawk Down. Test your sniper skills as you face a race against time to eliminate the enemy and save your comrade!
Delta Force Paintball North London – conveniently located to the north of London, the Luton Paintball Centre houses an array of exciting mission scenarios that will have you leading the peasants to victory as you conquer the Sheriff's Castle in one minute, then planning a strategic attack as you recapture the WWII bunkers on our Enemy at the Gates scenario.
Delta Force Paintball Watford – rally your friends and family for the ultimate adventure at the Kings Langley Paintball Centre. Armed with the latest paintball equipment, it's up to you to prove you've got what it takes to defeat the enemy on a variety of themed mission scenarios.
Tucked away in the North London countryside are two fantastic Delta Force venues – the Watford Paintball Centre and the North West London Paintball Centre, premier paintball locations that see hundreds of players pass through its gates every week. Further afield of St Albans is one of our latest centres to be constructed, the Luton Paintball Centre, a great alternative to those who live too far from London to be considered economical. Those who do venture to our centres come in search for that adrenaline buzz that can only be found in the sport of paintballing; wielding a semi-automatic marker, trying to outsmart your opponent (who might just be a mate or family member) and experiencing must-see battle arenas that push the boundaries of paintball!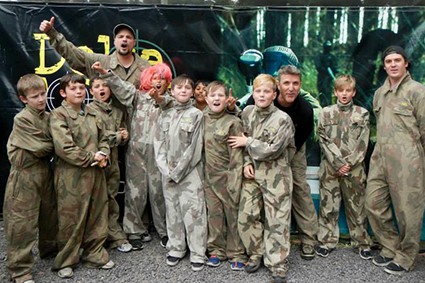 An abundance of paintballing choices in and around North London!
So why experience paintballing at the North West London, Luton and Watford Paintball Centres? Well how about originally themed game zones that have been carefully designed to be as immersive as possible, mission scenarios that fuel the imagination and encourage teamwork and the best on-site service in the industry that can't be found anywhere else. Where else can you delve into the role of a Russian infantryman at the height of WWII, defending the war-torn city of Stalingrad from German force, or be tasked with protecting the President from enemy insurgents in the nerve-shredding White House scenario? Not many places, we would bet!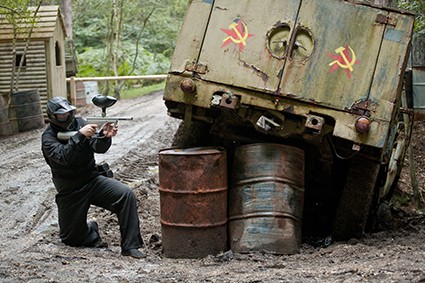 Five-star facilities and services from Delta Force Paintball St Albans
In addition to the fantastic battle arenas at our paintball centres near St Albans, you can also rely on Delta Force to bring you the most competitive paintball prices for full-day activities out on the market. We understand that prices can begin to rise on the day, especially when larger groups are involved – not only will we match any comparable prices* that customers have received elsewhere, but we often run deals from time to time to reward the organiser when they bring a certain amount of players on board. So start convincing friends, family, co-workers, whoever!