Paintballing in North Wales
Snowdonia paintball centre – North Wales' number one paintball experience
For paintballing events in North Wales, we recommend the following locations:
The Snowdonia Paintball Centre – situated to the east of Anglesey in lush woodland, this popular paintball centre caters to players aged 10+ years. The Snowdonia Paintball Centre features an array of exciting game zones where you can perfect your sniper skills!
Delta Force Paintball South Manchester – for those looking to play paintball at a national paintball centre near North Wales, look no further than the Holmes Chapel Paintball Centre. With a selection of six exciting missions, players aged 10+ years can experience the ultimate adrenaline rush during full day events.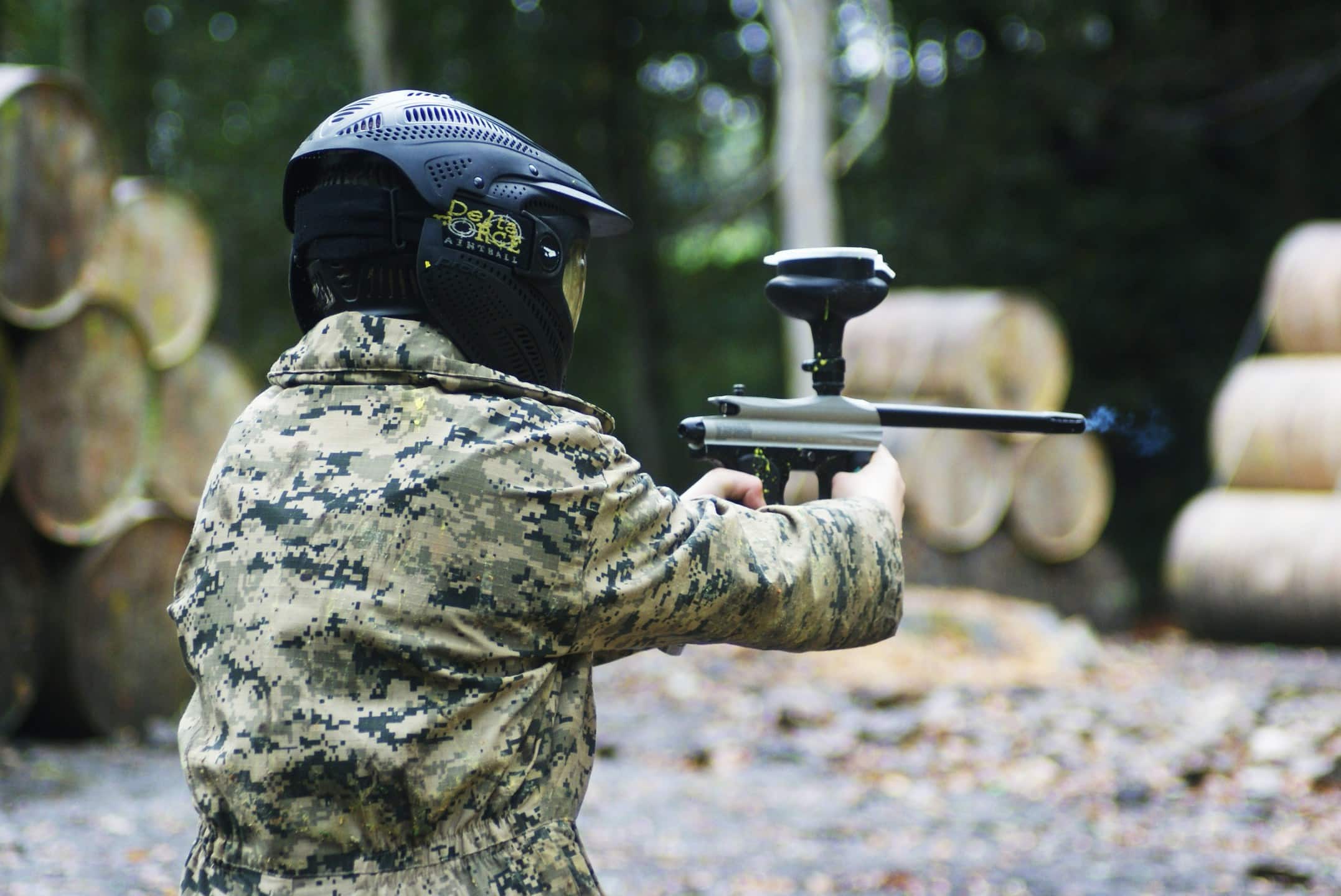 The Snowdonia Paintball centre is well known in professional paintballing circles for hosting tournament-level matches, yet it can easily cater for the other end of the paintballing spectrum. Those looking for a day of adrenaline-packed excitement in the stunning surroundings of the Snowdonia Forest, whilst attempting to dodge and weave in between natural barricades and purpose-built structures, will find everything and more here!
Delta Force South Manchester paintball located just off of the M6 near Holmes Chapel. The centre is ideally located for visitors from the surrounding Manchester area as well as visitors from Liverpool. A recent addition to the Delta Force paintball network, catering for visitors from Manchester and nearby Liverpool.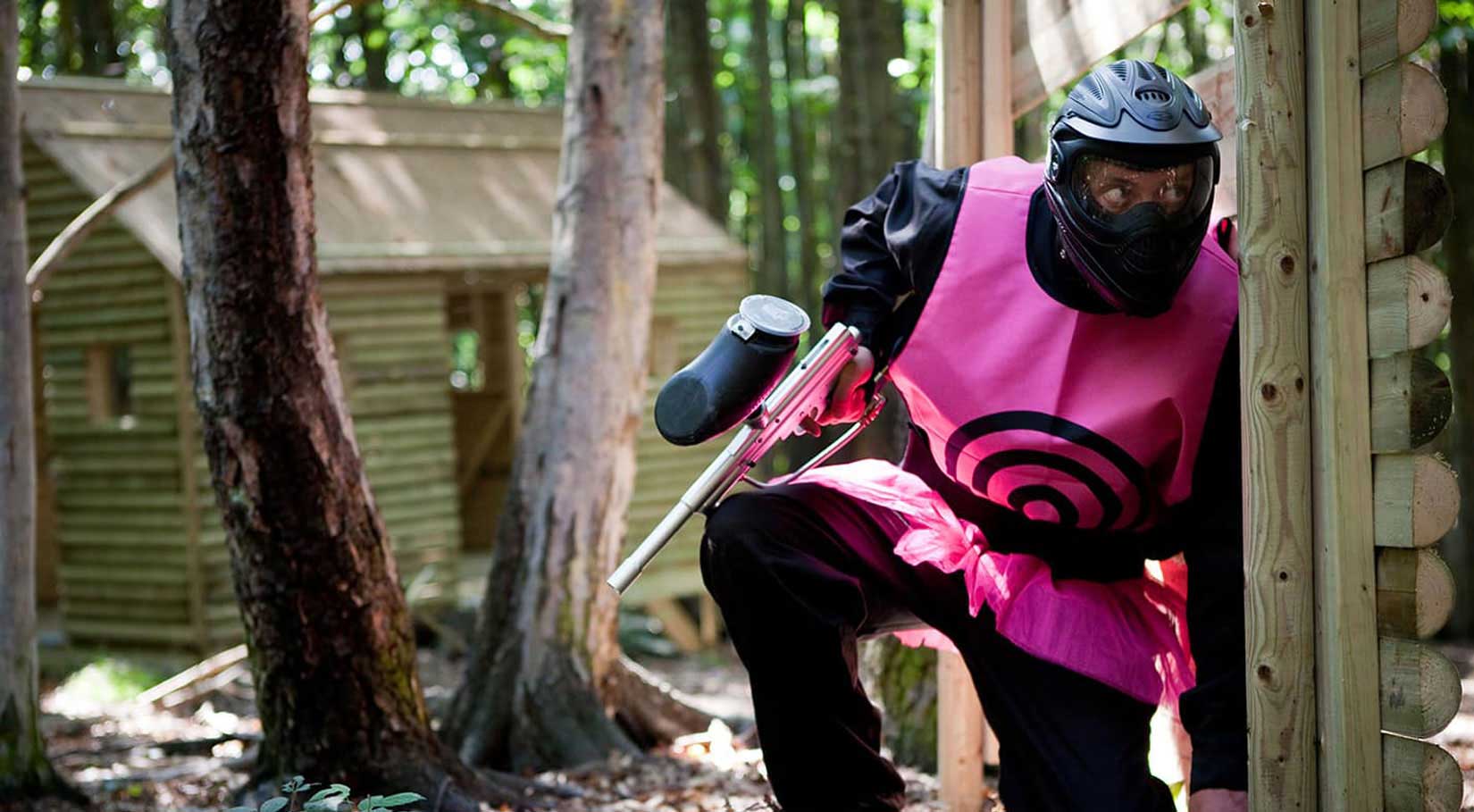 Awesome paintball in North Wales
The Snowdonia paintball centre has all the features that you would come to expect from any tournament-level paintball centre, yet is enjoyed by the general public every week. Traditional woodsball style scenarios, hills and dips, towering multi-level forts and even a sniper shooting range for practicing your dead-eye aim! Birthday parties, stag and hen-do's, corporate and private matches; the Snowdonia paintball centre is more than capable of hosting whatever occasion you are planning.
Of course, if you fancy a short trip across the border, then the nearest is the Delta Force Paintball centre in Cheshire. Well worth the extra mileage, the centre is a unique experience for paintball amateurs and professionals alike – even the odd celebrity now or then – thanks to the unforgettable paintball game zones that can be found there. Bring your friends and family and get ready to unleash barrages of paint amongst movie-quality game zone props!
Five star safety precautions
Similarly to any other physical sport or activity, safety can be the primary concern for many. However, think of another outdoor sport and chances are paintballing is safer. As paintball has developed, so has the quality and efficiency of the safety equipment. Upon arrival, players will be fully protected from head to toe as they gear up in thick coveralls with padded collars and state-of-the-art helmets and goggles. The most common paintball gun supplied is the Inferno MKII, an accurate and reliable semi-automatic that is probably your best form of defence; get your enemy before he or she gets you!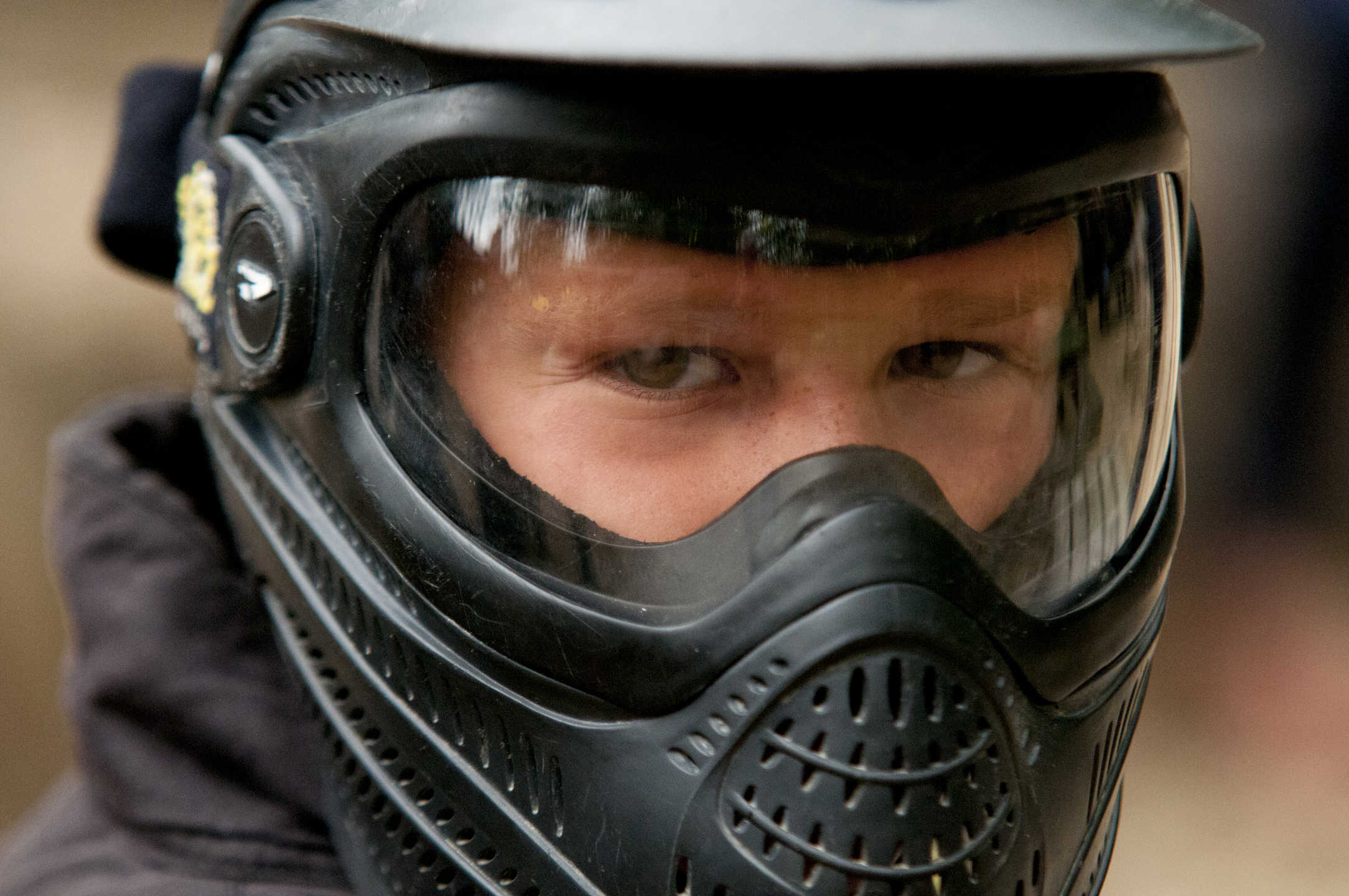 What's more, the on-site marshals and their experience is an important factor regarding paintball safety precautions. They will make sure to communicate all the essential safety instructions and equipment awareness in a fun and engaging way, from the opening safety briefing to on field advice and instructions, so be sure to listen up for any advantages to winning the match.
To enquire about booking a day of paintball in North Wales, call our friendly booking office on 0203 869 9301.