Paintballing Gloucester – Bring your A-Game to Delta Force Paintball North Bristol
If you are looking to play paintball near Gloucester, we recommend the following locations:
Delta Force Paintball North Bristol – a stunning paintball venue set in dense woodland offering six varied mission scenarios for you and your mates to test your skills on including Viet Cong Village and a replica of the Pegasus Bridge from WWII.
Delta Force Paintball South Bristol – our award-winning paintball centre located near Bristol Airport. Catering to players aged 10+ years for all types of paintball experiences ranging from paintball birthday parties to stag and hen paintball events!
Delta Force Paintball Milton Keynes – located in scenic woodland and catering to players aged 10+ years, the Banbury Paintball Centre features an extensive bridge too far game zone with border huts and 40 tonne tanks – a scenario not to be missed!
Celebrating a special event or just looking for a weekend activity to share with friends and family, paintballing is the perfect solution for those wanting to try something different and get to the great outdoors. Come rain or shine, the North Bristol Paintball Centre will keep its doors open to the paintball-mad public, ready to make use of the fantastic game zones that are packed full of characteristic props and buildings. Delta Force Paintball Gloucester welcome players of all abilities, so don't be put off by the fast pace of paintballing, join in the excitement!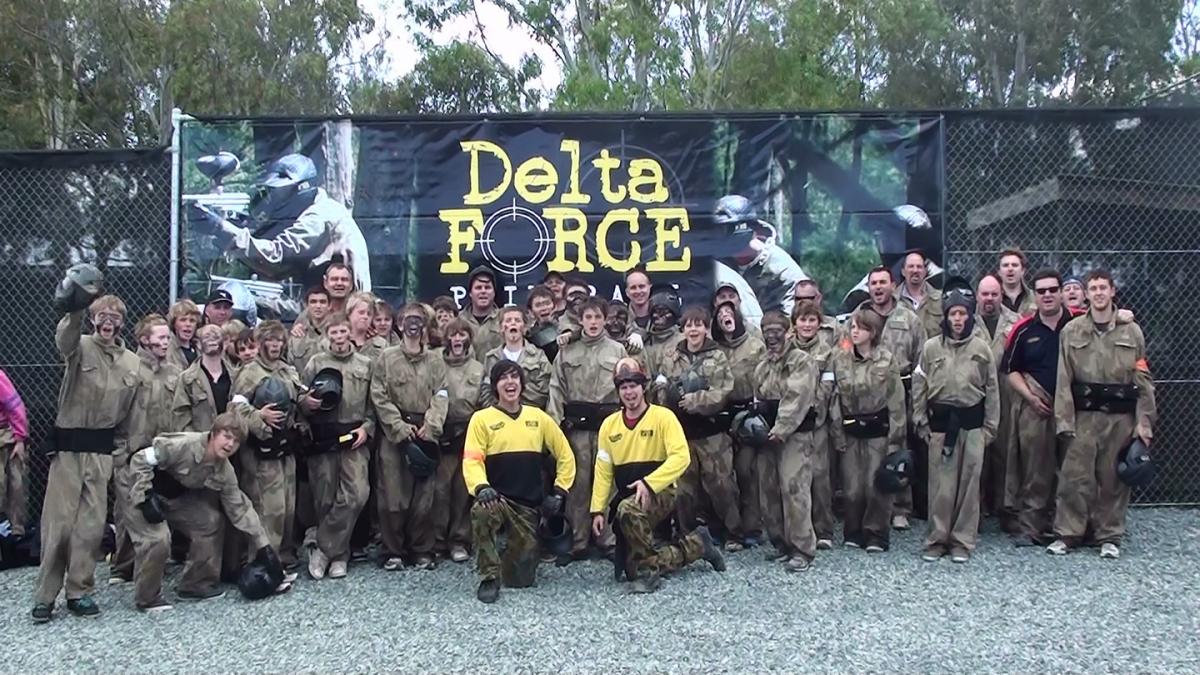 Five-star facilities for modern paintballing activities with Delta Force Paintball in Gloucester
When it comes to paintballing, the equipment in use at the North Bristol Paintball Centre are at such an advanced level that players are free to put their energy into a positive use rather than having to worry about reliability, meaning that eliminating the enemy with a barrage of paintballs becomes priority number one! The best thing is that taking a hit feels nothing more than a flick of the finger – this is because the modern gear at Delta Force Paintball Gloucester have in stock is top-of-the-range, comfortable and more than ample protection against the small gelatine missiles that may occasionally hit you. We are sure, though, that safety will soon become a non-issue for players (although it will remain our top priority), as the need for battle tactics become increasingly necessary – not to mention the enthralling adrenaline-rush taking over emotions!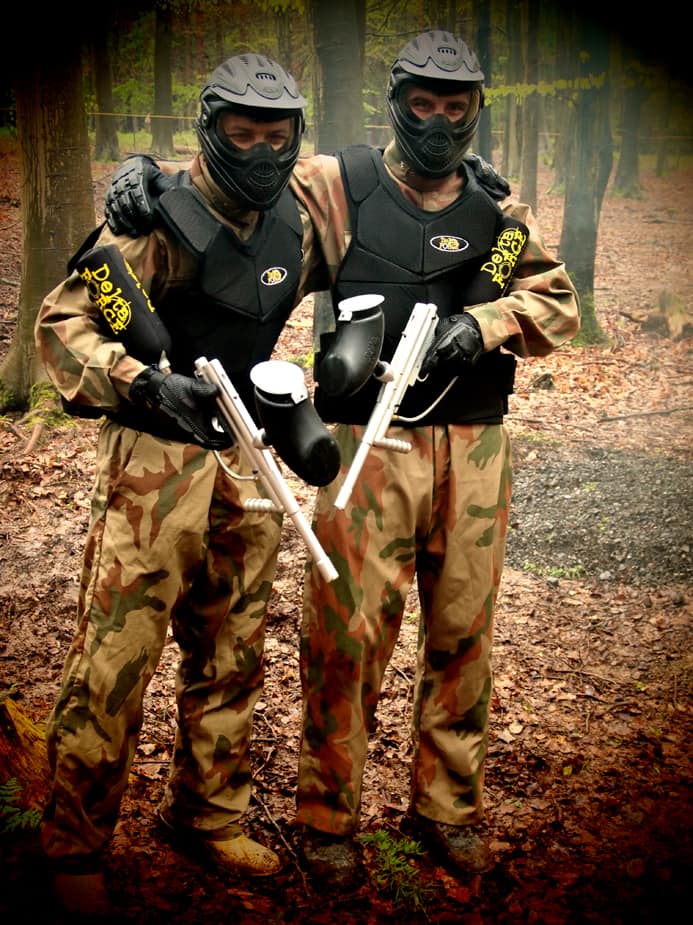 Immersive missions and game zones will leave you breathless!
Testing out your aim and problem-solving skills at the North Bristol Paintball Centre couldn't more exciting! Hellfire Bunker, for example, not only requires standard paintballing tactics, such as backing up your teammates in periods of intense fire or looking for outflanking opportunities, but the mission also calls for players to use their smarts – more specifically, activating different paddles across the game zone. A little bit of imagination and creativity can go a long way, and it doesn't half beat a field full of junkyard tyres and hay-bails!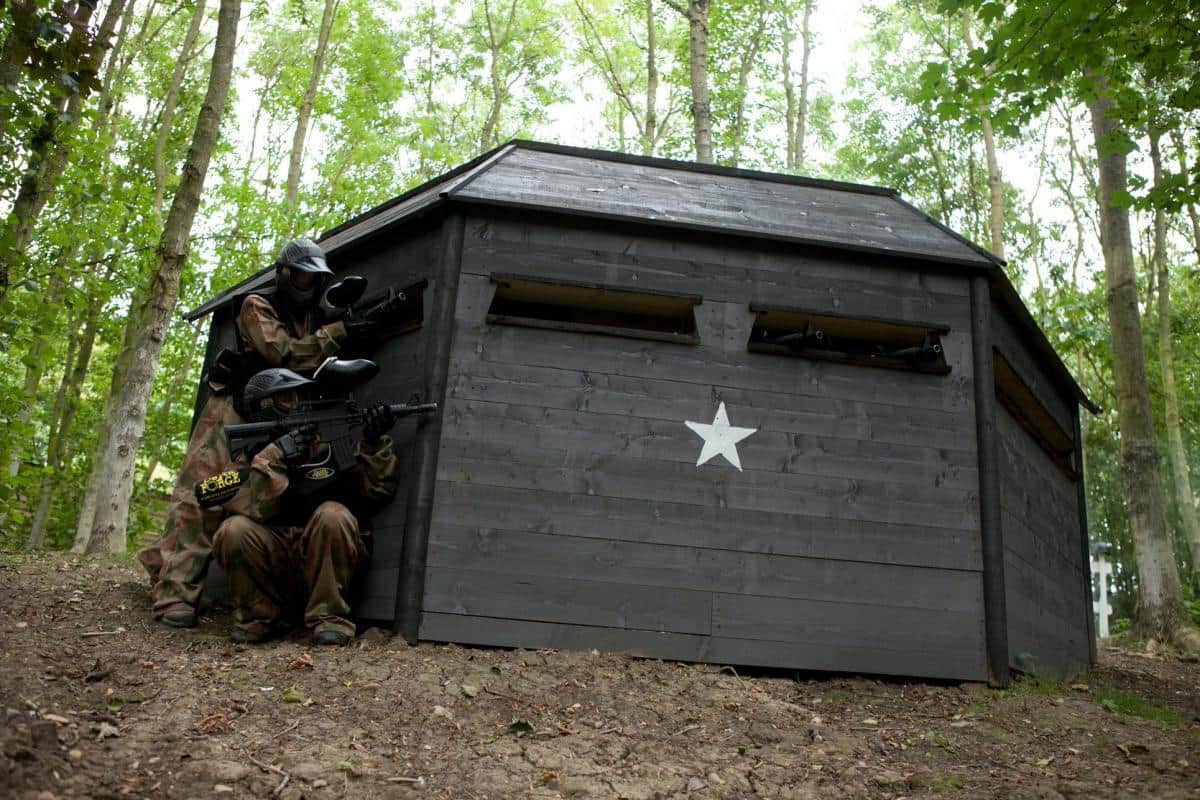 Sign up today and live the exciting paintballing adventure with Delta Force Paintball Gloucestershire. Contact our friendly booking team today on 0203 869 9301